Grand Cayman Diving
Cruise Ship Diving Excursions
We here at JJ Divers love our Cruise ship passengers! We came to this beautiful island on on Cruise ship some years back and fell in love. Even though we love going on cruise ships we noticed that when we would book an excurtion through the cruise ship excurtion desk we would always end up with a huge groupe of people and never really felt like we were cared about. That was our reason for wanting to start our Cruise Ship Divers excurtions. We welcome all passangers from any ship to come dive with us on our regularly scheduled 2 tank AM Cayman Diving Trip and for those cruise passangers that come into port later in the day we also have a nice relaxing afternoon trip with pleanty of refreshments such as fresh island fruits and ice cold drinks. Both certified and NON- Certified Divers are welcome to join us on our trips. For our non-certified divers we recommend doing a discover scuba dive. No matter what your skill level from open water novice to divemaster come join us for a great day of Cayman Diving!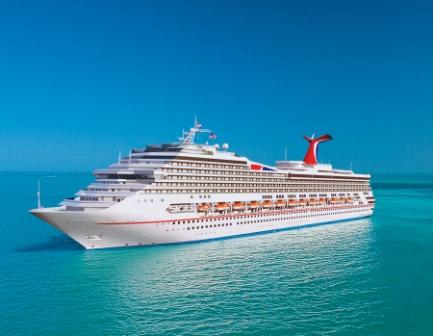 Your day of Cayman Diving starts with us personally picking you up at the cruise port and take you to our custom made dive boat.Along the way we always like to point out some of the cool local sights. The first dive of the day is always one of Grand Caymans famous wall dives, we pick the best dive location on a daily basis based on weather and conditions,. After your first wall dive, enjoy a relaxed surface interval while enjoying a few snacks and ice cold drinks. For your second dive we will be going to another spectacular yet shallower ship wreck or shallow reef system.
We can provide all scuba gear BCD, Reglator, Fins, Mask and Weights. Your day with us is always relaxing as our customer service that is second to none! so all you have to do is sit back, relax and enjoy the very best of Cayman Diving!
Avoid the Cruise Ship Crowds and Save!
Our 2 tank Cayman diving trips cost $99 (Sept-December) $110 (December-August)
Complete cayman dive and snorkel rental gear is available from $15.
Cruise Passengers can also try Discover Scuba diving
This coarse is just perfect for begginers Discover Diving Course that is specifically designed for people who have never been on a Cayman Islands diving trip before or ever done any Scuba diving around the world. This experience is safe, easy and fun for the whole family! We pick you up from the cruise ship terminal and take you to the pool. we first introduce you to the basics of Cayman Islands diving and the all the fancy equipment we will be using. Next, in the swimming pool we take our first breaths underwater and practice a few easy skills. Once comfortable,we all go out to a wall dive that will knock your socks off! All instruction is one on one and courses include all required equipment, an awesome Cayman Islands diving trip and pick up/drop off at the cruise terminal for only USD$130 per person.