Grand Cayman Diving
Scuba Diving in Grand Cayman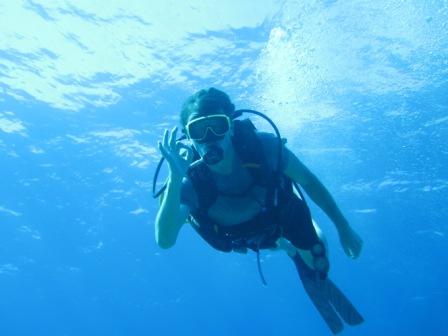 Cayman Islands scuba diving trips take place atop of one of the deepest trenches in the world! The island itself is really a sea mountain in the heart of the Caribbean. This pristine dive location offers us some of the most perfect diving conditions in the caribbean all year long. We don't have any runoffs from rivers, streams or any polution to dilute our waters. This means that diving in Grand Cayman's crystal clear 100-150 foot of visibility will be an experience you won't soon forget. Our water temperatures are always a pleasant 79 to 86F, no need for a wet suit 9 months of the year. Cayman Islands are famous for the deep and beautiful wall dives. Our magnificent drop offs are renowned for their breathtaking coral formations forming swim-thrus, tunnels and canyons that rival the Grand Canyon. Our boat dives start as shallow as 40 feet and slowly slopes down to meet the edge of the wall. It's hard to imagine but you will be diving on one of the largest underwater mountain ranges in the world! .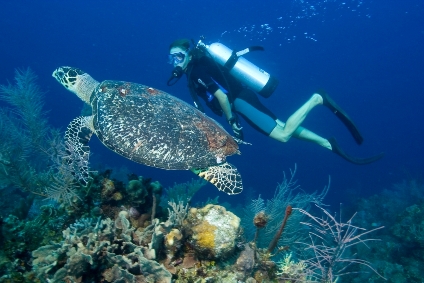 Diving in Grand Cayman is perfect for everyone! If your just got certified or your an experienced diver our waters offer something for everyone. Even if you're not certified you can still enjoy the best of Grand Cayman scuba diving by taking a beginners scuba course.  The amazing amount of vast sea life that you see and experience on your dives will truly leave you in awe.  On anyone of our cayman diving trips you can be sure to see such things as turtles, spotted and green moray eels,  V formation flying eagle rays, southern pacific stingrays, massive snappers feeding on the invasive lionfish, queen and French angelfish, puffer fish, trigger fish  and 1000's of warm water tropical fish around every corner . Not to mention all of our shallow reefs and ship wrecks that are easily accessible from our shore locations. Don't forget to bring your underwater camera to capture the memories of your day of diving. Don't have a camera? Just let us know and we can arrange to have an underwater photographer capture all the fun for you.

We often get asked where we will be diving on our trips. With 365 dive locations we can dive a new location everyday for a year and never repeat a single one.  We like to keep it fresh and exciting not only for our guest but for us as well. So we tend to choose the best site every morning, weather permitting of course.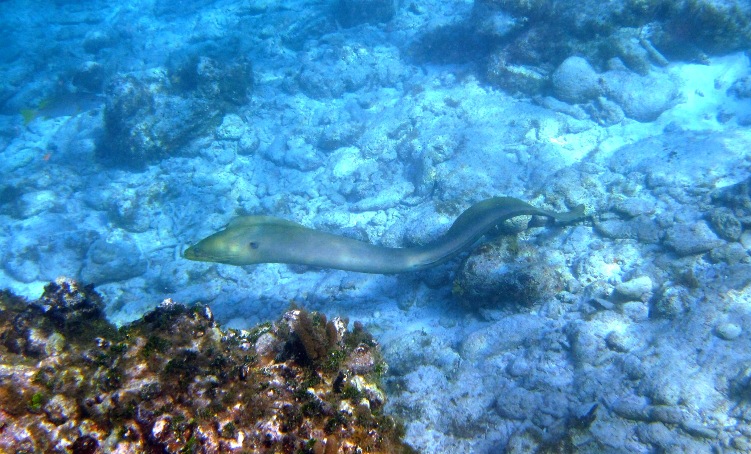 We always offer our guest free transportation from the Georgetown cruise ship port, Resorts on Seven Mile Beach as well as condos. We have even been known to pick up our on island guest right in front of their rooms on the beach!  We are truly passionate about diving and making sure you have the best possible day while out with us.  We hope you will join us soon and let us show you some of the best of Grand Cayman Diving!
See the most up to date Cayman weather conditions at our in-depth Cayman weather page or at wunderground.
.